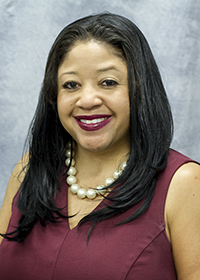 Institutional Representative Chair
kpreer@starkstate.edu
Director
Upward Bound Math-Science Academy
Stark State College

Dr. Kendra L. Preer assumed the position as Director of the Stark State College Upward Bound Math-Science Academy in February 2008. In this role, she implemented the newly-funded TRiO Upward Bound Math-Science Academy; a grant awarded by the U.S. Department of Education, and has become an integral part of the College's continued efforts to provide access and opportunity to postsecondary education. Dr. Preer also serves as an adjunct communications instructor in the Stark State College Arts and Sciences Division. She served on the College's Strategic Planning committee in 2009 and currently represents the Student Services and Enrollment Management Division on the Institutional Effectiveness Committee.
 
Previously, Dr. Preer was the Assistant Director of the Upward Bound Classic Program at Kent State University, Kent campus where she coordinated academic support services initiatives for first-generation, low-income students. This appointment came after spending two years working with The University of Akron's Academic Achievement Programs. Dr. Preer's extensive 15-year career includes both student affairs and academic positions at Caltech University in Pasadena California, California State University at Northridge and San Diego State University. Her successful teaching record includes Introduction to Film Criticism courses at California State University Northridge and Effective Speaking instruction at Stark State College.