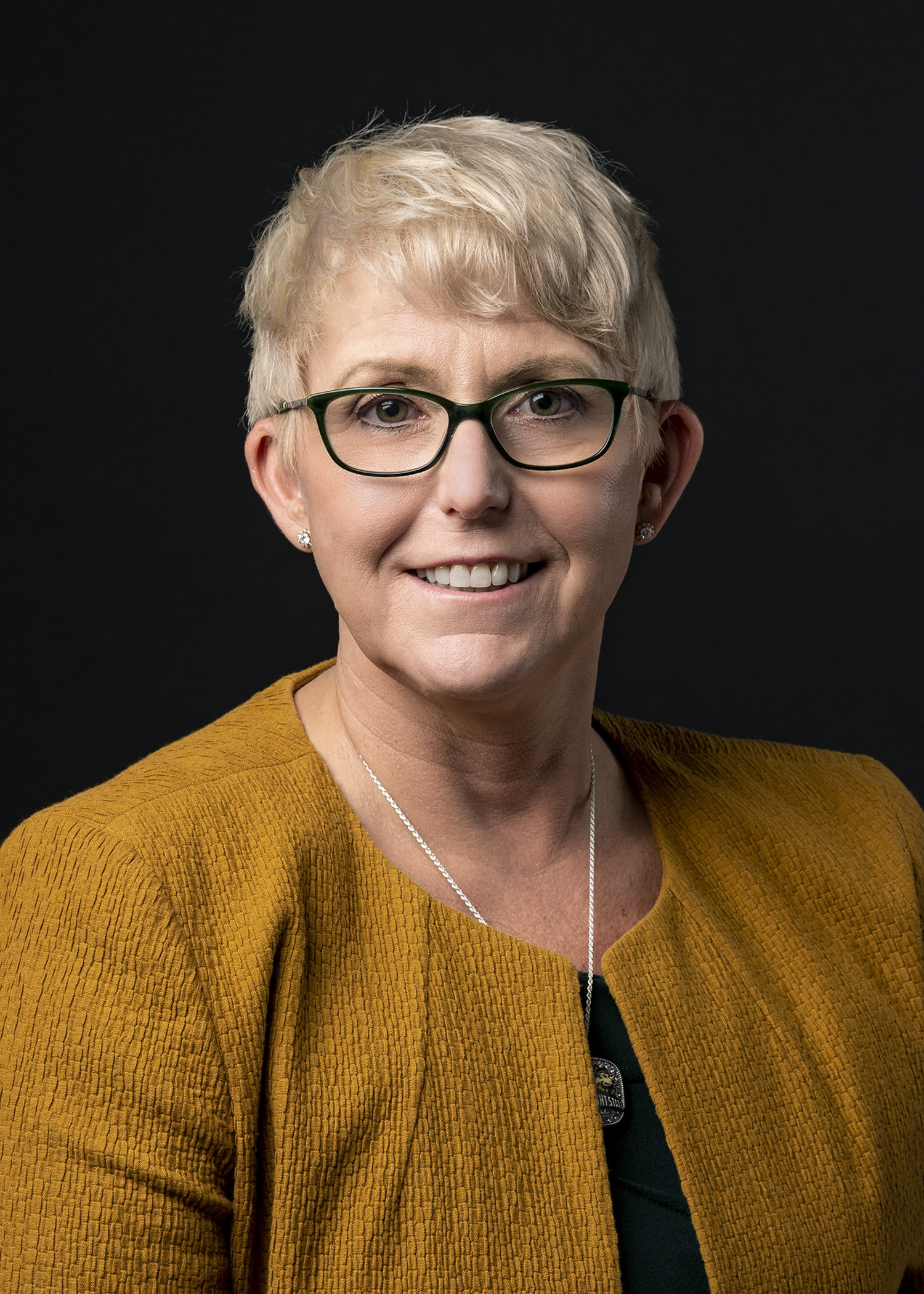 President Susan Edwards, Ph.D., M.S., B.S.
Wright State University
Edwards joined Wright State in 2018 as executive vice president for academic affairs and provost. She was drawn to Wright State because of the university's core values and dedication to students. She is proud of how Wright State serves its students and the region and is honored and humbled to serve the university and its partners as president.
Edwards began her presidency January 2020 and has had a focus on recruitment, retention, and relationships. She is personally committed to student success, especially in terms of retention, experiential learning, and high quality classroom education.
She is committed to fostering a welcome and inclusive campus for students, faculty and staff. She has also focused on strengthening relations with the community and being very vocal about telling the Wright State story.
Prior to coming to Wright State, Edwards served as vice provost for faculty affairs and professor of biology at Appalachian State University in Boone, North Carolina. She was responsible for overseeing all areas of faculty evaluation and development and served as the academic affairs liaison on all personnel matters.
In 2007, Edwards left her native Australia to join the Department of Biology at Appalachian State. She then took on a leadership role as assistant chair for three years before being appointed chair of the department in 2012.
Previously, she was a faculty member in the Department of Physiology and Pharmacology in the Faculty of Medicine, Health and Molecular Sciences at James Cook University in Australia. She also served as a visiting assistant professor in the Department of Biology at Georgia Southern University.
She has taught numerous courses in 10 different degree programs including veterinary science, medicine, biology, pharmacy, biomedical science, aquaculture, medical laboratory science, physiotherapy, exercise science, education, and nursing. In addition, she has taught in university programs localized within indigenous communities in Victoria, Far North Queensland, and the Torres Strait Islands in Australia.
Edwards has published more than 30 research papers and two book chapters, co-edited the book Hagfish Biology, and served on the editorial board of Comparative Biochemistry and Physiology from 2006 to 2018. She is a former president of the Physiology Section of the American Fisheries Society. She also participated in the American Council on Education's Spectrum Aspiring Leaders Program in 2016 and the BRIDGES Academic leadership for Women at the University of North Carolina in 2014.
Edwards received a Ph.D. in comparative physiology from Deakin University in Victoria, Australia, an M.S. in neuroscience from The University of Melbourne and a B.S. in biology from Deakin.
---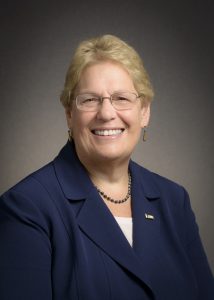 Mary Ann Gawelek, Ed.D.
Lourdes University
Mary Ann Gawelek began her term as Lourdes University President in July 2016. An innovative visionary, she has made a tremendous impact on the institution. Under her leadership, the institution achieved its 10 year accreditation from the Higher Learning Commission, gained approval to offer online degree programs and established several new academic programs.
The Online Doctor of Nursing Practice is the first professional doctoral program in the institution's history. Graduate students can also enroll in the Master of Education in Special Education, the online Master of Business Administration and online Master of Nursing degree programs. New undergraduate programs include bachelor's degrees in Craft Beverages, the first of its kind in the US, and Digital & Media Studies.
In Fall 2019, the University welcomed freshmen to the iWolf Power of Innovative Learning program. The iWolf program ensures a dynamic and relevant learning experience for Lourdes University students. Each freshman received an iPad Pro and select 100 level courses are designed with the full support of mobile technology. By providing a more technology-rich environment, Lourdes seeks to increase student learning and engagement, improve the quality of teaching materials and decrease student costs.
Lourdes made national and international news with the addition of E-sports and the opening of a state-of-the-art gaming arena. Men's and women's bowling and tennis are the latest editions to the strong NAIA sports lineup.
A proud Ohioan, Dr. Gawelek received a Bachelor of Arts degree in Psychology and Sociology from the Franciscan University of Steubenville, and Master of Education and Doctor of Education in Counseling Psychology degrees from Boston University.
Prior to her tenure at Lourdes, Dr. Gawelek was the chief academic officer at Seton Hill (1996-2016). While there, she held the rank of Professor in Psychology and served first as Vice President for Academic Affairs and then Provost and Dean of Faculty.
As a leader in academia, Dr. Gawelek has spearheaded licensure efforts for mental health counselors in Massachusetts and provided counseling psychology programs in multiple states. At Lourdes, she has begun the process of enhancing undergraduate social science programs and initiated a new pathway for biology majors to pursue graduate programs in the sciences. The curriculum partnership with the Lake Erie College of Osteopathic Medicine allows Lourdes students to apply for an Early Acceptance Program in one of three graduate tracks: medicine, dentistry or pharmacy seamlessly without having to take the MCAT.
Dr. Gawelek is leading Lourdes University as it fulfills an aggressive strategic plan focused on community growth and financial stability. Part of the plan involves strengthening partnerships within the business, non-profit, educational and governmental sectors. President Gawelek began the Lourdes Advantage program, a partnership with businesses that allows employees to have access to high quality academic programs with a tuition discount. The program also supports establishing on-site academic delivery such as creating a satellite location at the headquarters of a national agribusiness. She has encouraged greater town-gown relationships within the city of Sylvania through support of the arts and involvement in the Chamber and will begin her term as President of the Sylvania Chamber in 2020.
Dr. Gawelek's scholarly interests include the study of gender's impact on teaching and learning, diversity, and the exploration of how technology can facilitate the development of critical and creative thinking while engaging learners. Throughout her career, she has authored several publications and presentations.
A member of the American Psychological Association, Division 35, Dr. Gawelek has received national recognition for her accomplishments. In 2005, she received the Athena award for professional excellence, community service and mentoring of women. In 2011, she earned the Council of Independent Colleges Academic Officer Award.
Dr. Gawelek has traveled extensively, most recently to Ireland and Italy. She is a lifelong swimmer, an activity that she attributes to feeding her creative thinking. She loves spending time with her family, which includes their golden retriever Cody Quinn and reading a good mystery novel. A voracious reader, she tries to read at least two books a week.