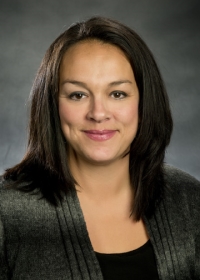 Board Member
julia.acosta@wright.edu
Director, Office of Latino, and Asian, Native American Affairs
Wright State University

Julia Acosta, M.Ed., is the Director of the Office of Latinx, Asian and Native American Affairs at Wright State University.  She also teaches in the College of Education and Human Services in the Organizational Leadership program.  Through her work, she serves on the University Steering Committee, the University's Race and Social Justice Committee, the University's Diversity Advisory Committee and was elected to University's Unclassified Staff Council.  As a true servant leader she acts as the Advisor to several Latinx, Asian and Native American student organizations on campus.  She works in the Student Affairs division to represent all underrepresented groups in the Women's, LBGTQA and The Bolinga Black Cultural Center.