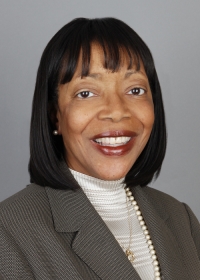 Board Member
joanna.williamson@franklin.edu
Chair of the Department of Management and Marketing &
Chair of the Master of Science in Marketing & Communication
Ross College of Business
Franklin University

Dr. JoAnna Williamson is Chair of the Department of Management and Marketing and chair of the Master of Science in Marketing & Communication (MCM) program in the Ross College of Business at Franklin University in Columbus, Ohio. She also serves as an MBA lead faculty member, a member of the university's Graduate Council, Sabbatical Leave Committee, and Deans and Department Chairs Roundtable, and has served on the Assessment Committee, the Academic Standards Committee, the Doctor of Business Administration (DBA) Planning Committee, and as chair of the Pilot Study Abroad Committee.
 
Before joining Franklin, Dr. Williamson held the positions of Executive-in-Residence and Visiting Assistant Professor of Marketing in the College of Business at Ohio University in Athens, Ohio, and was an adjunct professor in the Business Programs Department at Columbus State Community College. She transitioned into academia after more than 20 years of executive-level experience in the corporate, non-profit, and entrepreneurial sectors. She holds a Bachelor of Arts in Journalism and a Master of Business Administration (MBA) degree with a concentration in marketing from The Ohio State University, a Juris Doctor (J.D.) degree from Capital University Law School, and a Doctor of Philosophy degree (Ph.D.) in strategic (marketing) communication from The University of North Carolina at Chapel Hill. She has amassed a lengthy list of research presentations and publications, as well as awards and accolades for her professional and community involvement. She has been a regularly-requested speaker and instructor at local, regional, and national conferences, professional schools, and events. She is a trained mediator, focus group facilitator, and communication coach.