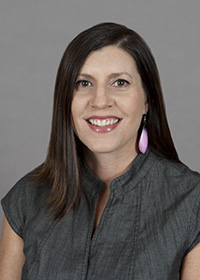 Board Member
arnsperi@ucmail.uc.edu
Assistant Professor
Division of Professional Practice and Experiential Learning
University of Cincinnati

Dr. Robin Selzer is the University of Cincinnati Institutional Representative for the American Council on Education (ACE) Ohio Statewide Women's Network. Dr. Selzer an Assistant Professor in the Division of Professional Practice and Experiential Learning at the University of Cincinnati. She teaches the Exploring Health Professions course and is developing a shadowing/volunteering in healthcare course and program. Dr. Selzer has 16 years of experience in public, private, and distance learning universities. She began her career in Student Affairs at the University of Cincinnati Women's Center where she worked her way up from volunteer to Acting Director. She brings a multidimensional lens to her work and has experience in Enrollment Management, Academic Affairs, Alumni Relations, and Pre-Health Academic Advising. She is the immediate past President of the University of Cincinnati Undergraduate Academic Advising Association and still serves on the Board. Her PhD is in Higher Education Administration from Loyola University of Chicago where her research explored the Experience of Body Image Among African American Sorority Women.