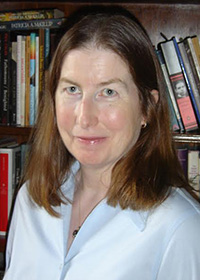 Board Member
rmilliken@shawnee.edu
Professor of English
Chair of English and Humanities Department Shawnee State University

Dr. Roberta Milliken is Professor of English at Shawnee State University in Portsmouth, Ohio where she teaches medieval and Renaissance literature, composition, senior seminar, women in medieval history, and a variety of other courses. A graduate of Ohio University (BA and MA) and The University of Toledo (PhD), she also spent a year in doctoral study at Memorial University of Newfoundland where she was a University Fellow. Milliken proposed and taught the first Women's Studies class at Shawnee State University, and she later successfully initiated the Women's Studies Minor with the help of a number of other dedicated faculty members. She is the author of Ambiguous Locks: An Iconology of Hair in the Art and Literature of the Middle Ages.
 
In addition to serving as the ACE Institutional Representative on her campus from 2004 to the present, Milliken was a founding member of and served as the first Director for the Women's Center at Shawnee State University. She established the Women's Studies Learning Community and has also served her university as Director of Composition, a longstanding member of the Women's Forum and the Women's Center Advisory Committee, facilitator of the annual Leslie William's Symposium for the Advancement of Women, and many more administrative and faculty activities over the years. In 2011, Milliken received The James P. Chapman Distinguished Service Award recognizing those who have contributed to the advancement of women at Shawnee State University.