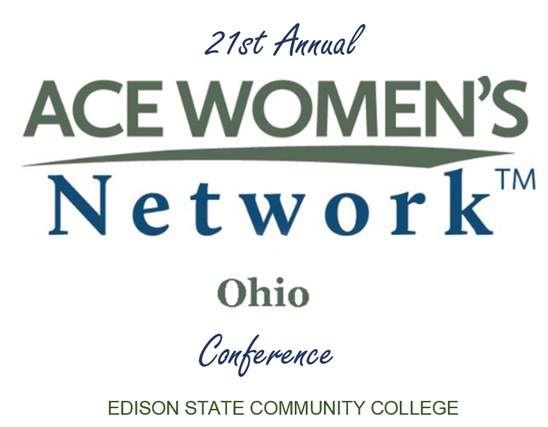 Evening Reception, Thursday, October 31st, 2019

5:30 p.m. - 7:30 p.m.
Edison State Community College, North Hall Atrium
1973 Edison Dr., Piqua, OH 45356
ACE WNO Annual Conference
Friday, November 1, 2019
8:30 a.m. Through 4:00 p.m.
Registration and continental breakfast begins at 7:30 a.m.
Conference is being held at the
Piqua Country Club
9812 Country Club Rd., Piqua, OH 45356
The Conference includes:
A presidential panel moderated by Dr. Larson of Edison State Community College and showcasing the experiences of Dr. Jackson-Hammond of Central State University, Dr. Young of Hocking College, Dr. McCory of Cuyahoga Community College, and Dr. Cheryl B. Schrader of Wright State University
Plenary Session: "Executive Presence: Showing Up" presented by Dr. Verna Fitzsimmons, H.E.R.S.
"Negotiation Strategies for Women"
"Finding Our Voices: Speaking Up to Bias in the Academy"
"So Now You're a Fundraiser"
"Becoming an Authentic Leader: Why Should You Be Trusted?"
And More!!!
Hotel Information
Located in: Miami Valley Centre Mall
Address: 987 E. Ash St Miami Valley Centre Mall, Piqua, OH 45356
Phone: (937) 778-8100
Registration Code: ACE WNO conference
Cheryl B. Schrader